YOU WIN AT
ONE
We offer more than just 100% commission! Chat with us about our free, one-on-one productivity coaching, opportunities for leads and in-house marketing director to help you stand out from the competition.
MEET WITH US
WHAT OUR AGENTS ARE SAYING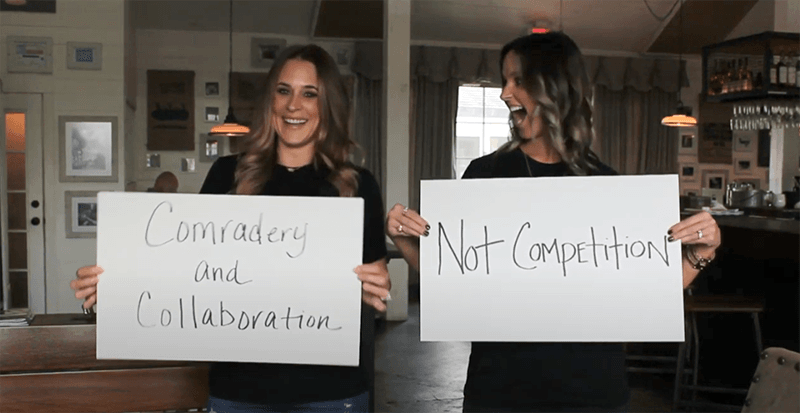 "We love Realty ONE Group Prosper mostly because of the people we're lucky to work with. Karlyn is by far the best at what she does. She's always available, helpful, understanding and 100% knows her stuff. You won't regret or look back if you come join this fabulous team of people!"
Laura O'Brien and Amanda Rickman, Modern Roots Realty Group
"As a new realtor, I really lucked out when I chose Prosper. Originally, I chose them because I would get to keep most of my commissions and the free, small group training. I had no idea how welcoming, supportive and responsive their team would be. Not just the supportive staff and other realtors, but the owners and broker too. It builds my confidence while being new to the industry and working in the office, one of them is always sitting in the next room and available to be responsive and give their wisdom. I'm proud to be part of their team."
Dana Castro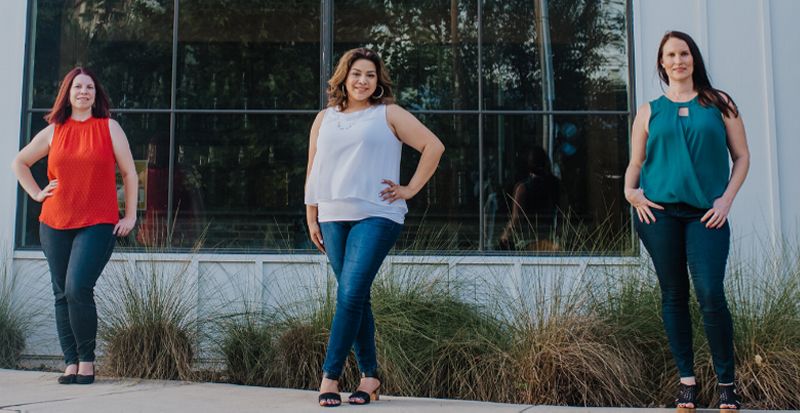 "Absolute best brokerage to work at! Karlyn is so supportive of her agents and always willing to offer advice and suggestions. The entire office has a comfortable family vibe, and I couldn't be happier to work here."
Celine Crestin, Realty Reimagined Group
LEADS OPPORTUNITY
We offer several ways to generate business: open houses, floor duty (aka phone coverage), plus OpCity leads and our own in-house lead program GOLD Leads.
PRODUCTIVITY COACHING
Real Estate is a tough industry to survive, let alone thrive in. We offer one-on-one accountability coaching at no cost. This is optional. Our goal is to help you set goals and exceed them!
TECHNOLOGY TOOLS
Transaction Management software with Digital Signature
CRM platform
Free website that can convert visitors into leads
CMA software that allows you to give an interactive presentation
Email marketing software to stay in touch with your database
ListHub (local and global included)
Home search phone app, customized with your information
Separate, customized website, displaying only new build homes
IN-HOUSE MARKETING DEPT
We understand making the move can be overwhelming. We are here to make it as easy as possible. By helping to provide you with branding material, website and paperless transaction training videos. As well as templates for business cards, yard signs, and marketing materials. From helping set up your broker provided website, advice on social media strategies, and any other tech questions you might come across so you can exceed your sales goals!
OPTION 1:
$120 Service Fee (monthly)

Covers technology, marketing services and more

$500 Dispute Resolution Services (annually)

Can be paid out at 1 closing or $125 over 4 closings
Billed each July (will only owe for current year if join by July 1st of that year)

Transaction Fee (per closing)

Transaction fee is $400 up to $250k sales price, and goes up $200 each $250k
Annual Cap: Annual cap of $15k paid to broker
After cap threshold is hit, then $150 processing fee per file applies
WE'D LOVE TO TELL YOU MORE
We can meet in person at our Buda or Austin office, or online via Zoom!
CONTACT

US

We'd love to meet in person, either at our Buda or South Austin office. Meetings online, via Zoom, are also available! Fill out the form and we will be in contact with you shortly.
Buda
305 Railroad Street, STE A
Buda, TX 78610
Austin
4021 S Capital of TX HWY, STE C
Austin, TX 78704
The Austin office is open.
Due to COVID-19, the Buda office is open by appointment.
(512) 523-5663